CT deflectors (Window Visors) are very easy to install. Self-installation possible, but professional installation recommended. No drilling is required when installing, as CT "Tape-On" Deflectors Window Visors are to install onto the window (or door frame) using industrial premium 3M Automotive Fixing Tape. "Tape-On" Window Visors are a permanent protection and styling solution, but if there is a need the deflectors to be uninstalled, adhesive tape can be removed by professionals without damaging the painted surface
Preparation. Open the package box with the CT deflectors set, but do it without damaging the packaging film (return is possible only if the transparent packaging film is not damaged). Check carefully, that the deflectors (visors) have no damages, and read the installation guide.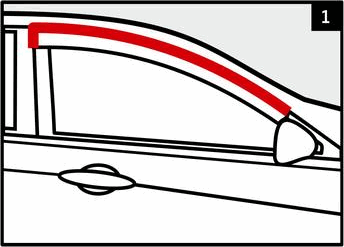 Step 1. Try to fit the deflectors on the door frames to define the right placeof best fitting. Please do it also without damaging the packaging film. Depending on car make and model, deflectors may be engineered to install on the door frame either closer to the outer edge of the door frame, or on the inner part closer to the window glass.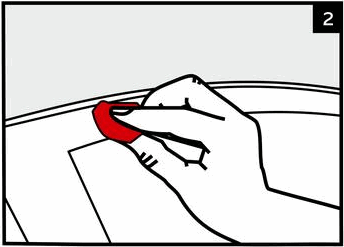 Step 2. Clean the door frame's surfaces (places the Window Visors to be installed on) from dirt and dust so as it is clean and dry. Doing this please do not use car polish, abrasive, aggressive or thinning agents (solvents).
Degrease the door frame's surfaces using the suitable for this solvent. We recommend to use for this some alcoholic degreaser.
5 To improve adhesiveness we recommend optionally to wipe the door frame with 3M adhesion promoter wipes. 3M adhesion promoter wipes are not included, but can be optionally bought from our E-Shop. In the case of using 3M adhesion promoter wipes do not install the deflectors promptly after wiping with adhesion promoter - let the adhesion promoter to dry out.
Step 3. Remove up to 2-3 cm of the protective film off from the adhesive tape on both ends of the front deflector.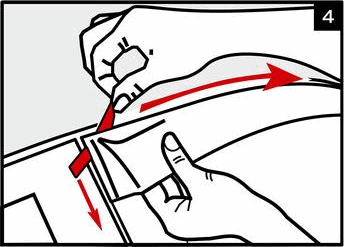 Step 4. Attach front and rear ends of the front deflector on the door frame (if you don't fit it well you are still able to remove it and attach again at this stage).
Go through steps 3 and 4 for the rear deflector. Make sure that the front and rear Deflectors fit well and on the same level creating one line.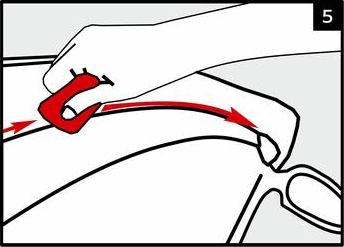 Step 5. Pull out the protective film and apply pressure on the deflector to fix it. Make sure you apply enough pressure along the whole length of the deflector, press harder at the ends. Pressing force at this stage will ensure adhesive efficiency.
Install the other deflectors as per steps 3 to 5.
Important notices and advices:
For the best result we do strongly recommend to perform the installation in a warm room (above 0°C at least), avoiding the adverse weather conditions;
It may be usefull to warm up the surface using a blow dryer;
Do not use car polish, abrasive agents, or thinning agents;
Adhesive efficiency will improve over time - the result will be achieved within 72 hours;
If there is a need the deflectors to be uninstalled, adhesive tape can be removed by professionals without damaging the painted surface